It is November 27th and today I'm thinking about stuffing.
Of course I've been thinking of the yummy turkey and stuffing I ate on Thanksgiving at my sister Shelley's house.
But today, a different kind of stuffing came to mind. This kind of stuffing isn't edible but it affects every area of my life.
It is stuffed emotion.
As my husband, Steve, and I work through our How We Love book, many different issues have have been exposed and we are both working toward revealing them, feeling them, dealing with them and experiencing healing from them.
Our eight weeks of group meetings with our How We Love small group ended last Tuesday. I'm sad we won't be gathering every Tuesday with an incredible group of people who started out as strangers and quickly became friends.
We all learned about feelings we never dealt with in our youth and how they affect all of our relationships as adults. We shared our stories and encouraged each other in the journey of discovering the love imprints that harm our marriages, friendships, family and work relationships. It is such a blessing to watch the healing begin.
There are so many emotions we experience in a lifetime but today I'm thinking about one in particular.
GRIEF
Grief is one of my stuffed emotions that came to the surface about the second week of our How We Love group meetings.
I realized today when I wrote the date in my journal that this grief had been buried deep in my soul for the last forty-six years.
On November 27, 1965, at 2:20 a.m., my dad took his last breath in a hard-fought battle lost with lung cancer.
We were all gathered in Helena, MT for Thanksgiving. Dad was in the VA Hospital. I had not been allowed in the hospital room where my dad was dying. So none of it was real to my little seven year old mind. I was confused but had no one to answer my questions.
Early Saturday morning, I suspected he had died because I overheard my Aunt Jo on the telephone telling someone "The angels took him home about 2:20 this morning." But when I asked my brother Bob about it, he told me I was wrong and that I should never again say that dad was dead.
No one talked about it. We packed our bags and headed home to Anaconda. There was a buzz of activity but nobody sat me down to tell me the details.
I actually heard the truth that my dad had died that day when I overheard my sister LeAnne's friend tell her she was sorry to hear our dad had died.
I never saw my mom cry about dad's death. I'm sure she did, but not in front of me. The way my family dealt with this grief was to stuff it, pull up our bootstraps, and move forward with that Devine smile hiding the pain.
I had cried privately many times throughout my life, missing my dad. But I know now I had never really processed the grief in a healthy way.
That is until eight weeks ago when, while working through the How We Love homework,  I got an email from my cousin Howie Devine. It contained the words penned by my uncle Howard (Howie's father and my dad's brother) where he shared the detailed account of the last hours of my dad's life. He described the church packed with family and friends and the meaningful military funeral with a twenty-one gun salute and taps played in the distance.
He told the story of how when he got home to Illinois, the clock in his bedroom has stopped at 2:20 a.m., the hour of dad's death.
Suddenly it became real to me. After reading this letter, I could not stop crying. Forty-six years of stuffed tears flowed. I wondered if they would ever stop.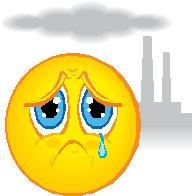 Thankfully I was able to share this with my siblings who had similar responses to the email. And I finally felt it was okay to let the tears flow. Then at small group later that night, I shared what happened and received the comfort and support that was missing so many years before.
Back in 1965, the amount of comfort I had received from an overwhelmed mom of ten kids who had just lost her husband, was the best my mom could give. But it taught me to stuff my pain and not ask for comfort in many other areas of my life.
Not any more. I can't tell you how this process is changing my life. I'm letting go of things that have been buried for way too long.
Now I am using tools I learned in How We Love. I came up with four easy steps to work through the process of healing from past hurts that affect present relationships.
Reveal: Speak up when I feel the need for comfort. I'm talking about what is going on in my heart. No more buried feelings.
Feel: Use words from the feeling word list available in the book. (A great tool to help you explain what you are feeling.) Let the emotions flow.
Deal:  I'm asking questions when I need answers. I'm sharing feelings and thoughts with Steve that I never shared with him in the thirty-five years we've known each other. I'm getting help from my counselor in the areas I feel stuck.
Heal: I'm allowing Jesus to heal those broken places. My relationships are improving and we are learning a new love imprint of the secure connector.
No more stuffing for me! I'm free!
How about you? Do you have stuffed emotions you need to share with someone?
I hope you will share your story in the comment section of this blog. Maybe we can give one another comfort in the "stuff" of life that keeps us down.
Come back to my blog where I will continue to share the discoveries we are making in our journey to love the way God intended. It is an exciting journey! We are always learning something new.
God Bless Your Heart!
Gigi
Learn more about this helpful tool we are using to discover our love imprint at www.HowWeLove.com Steve and I plan to continue to spend our Tuesday nights working through the chapters and workbook questions in more detail. We have so much to learn about each other. It is going to be an amazing journey.