Caregivers' Devotions to Go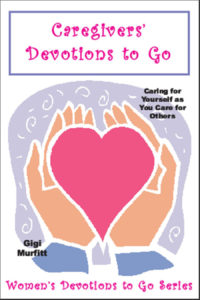 Caregivers' DTG is for young moms, grandmothers, adult children and many others given the charge of caring for another person. It offers encouragement for a difficult task and gives both professional and family caregivers a breath of fresh air to continue the assignment God has given them.  Available NOW!
Price: $6.95 + $3 shipping  Available NOW!
If you wish to purchase more than one book, please email [email protected] where I will handle the quantity discount. Thanks!PayPal