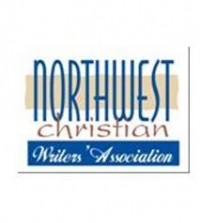 I can't express enough about the benefit of attending a writer's conference. I try to attend at least one conference a year.
I come away with new friends, fresh ideas and encouragement to stay the course in my writing career.
There was an incredibly sweet spirit at this year's Northwest Christian Writer's Renewal Conference held May 18-19 at Overlake Christian Church in Redmond, WA.
Worship by my good friend, Marty Nystrom, added a Holy Spirit touch to the Friday night session.
The lineup of agents, editors and workshop leaders was a beautiful combination.
I didn't come to this conference with an agenda other than networking and sharing my latest writing ideas.
I met with Sandra Bishop of MacGregor Literary Agency and Rachel Kent of Books & Such Literary Agency. I came away from those appointments with a few ideas about my next writing project. Once I solidify my ideas, I'll have the opportunity to pitch it to them at a later date. That's the power of building a network.
Marshal Younger shared from his heart about his journey as a writer for Focus on the Family's "Adventures in Odyssey" program. He was melted my heart with his story of how the children of Make a Wish Foundation became part of the script of one of the episodes. His compassion for telling a good story was evident in each session.
The variety of workshops made it difficult to choose which to attend.
I attended the point of view workshop taught by two talented novelists, Lesley McDaniel and Lynnette Bonner.
Grace Fox gave me a list of fresh ideas for marketing my books.
I learned about King Content in Jim Rubart's energetic session.
Romance was in the air during the romance writer's panel discussion by Lynnette Bonner, Ocieanna Fleis, Clint Kelly and Kate Lloyd. I will write that romance novel one of these days.
Thankfully each session was recorded so I can listen and learn all throughout the summer.
Since the conference, I've been motivated to set new writing goals.
Yesterday I submitted an article to MomSense magazine. I'm excited to write for them after meeting with Alexandra Kuykendall of MOPS, Intl.
I was encouraged about dusting off the manuscript of my personal story Stones of Remembrance and praying for direction from the Lord about where to take it next.
I know a lot of prayer went into the planning and coordination of this year's conference and I'm grateful for the team of people who pulled it off.
I hope you'll mark your calendar for next year's conference. It is scheduled for May 17-18, 2013 and will again be held at Overlake Christian Church. Will you join me?
Our keynote speaker will be novelist, Jane Fitzpatrick.My calendar is set because I'll be teaching two workshops next year.
God Bless your heart,
Gigi